SENDCO Solutions
About Us
Hello!
I'm Abigail Hawkins (FCCT)
SENDCO & DSL, Education Consultant – Director
SENDCO Solutions was born of frustration. When I was a SENCO I just wanted someone who could help me out when I needed support, without making me feel inadequate, or that it was something I should already know the answer to. My local authority offered traded services but there was a limited continuity of staffing and what you got for your money reduced year on year.
Add to that the frustration that they would not just have a chat with me by email and everything had to be tied to a 'name' with a minimum amount of allocated time for each request. Internet research is great, so is reading SEN journals and books…but there just wasn't the time.  And when it came to crunch-times in the year it was a struggle to fit everything in resulting in lost weekends and 3 am panics.  I often needed/wanted an answer or help on a Saturday afternoon and of course, no one was around.  Worse than anything else, my school refused to pay for anything.  Even my NASEN subscription I had to pay for myself along with most of my professional development courses such as Exam Concessions and EAL certification.  And don't get me started on a rant about buying suitable literacy resources for my lowest level learners!
Looking for support, the only services I could find were offered directly to schools (so incredibly expensive for an individual) and rather sparse on the ground.  Again, most of them rely on visiting me in school and charging extortionate amounts for being on site, travelling and 'follow' up work.  I JUST wanted an email response to a couple of questions like: How can I best support a student with Fragile X starting on Monday?  Is there a decent computer or cloud-based provision-mapping program I can use to reduce paperwork?  What are my legal obligations as regards keeping records?  What is a passport and how do I write one? … You get the idea.
In 2016 I was told to take redundancy so that my school could restructure its SLT.  I leapt at the chance to take my vision of a decent support service and make it a reality.  So, from September 2016 Hawkins SEN Consultancy (Special Needs Solutions) was in operation as a sole trader…except I was pregnant, and for the first time I had the chance to be a mum and not rush back to work.  Hawkins SEN Consultancy has had a regular software client since September 2016 for whom I undertook the role of in-house SENDCO and DSL advisor.  Re-establishing the business after 9 months of maternity leave I relaunched with a new name SENDCO Solutions and full company status (11218170).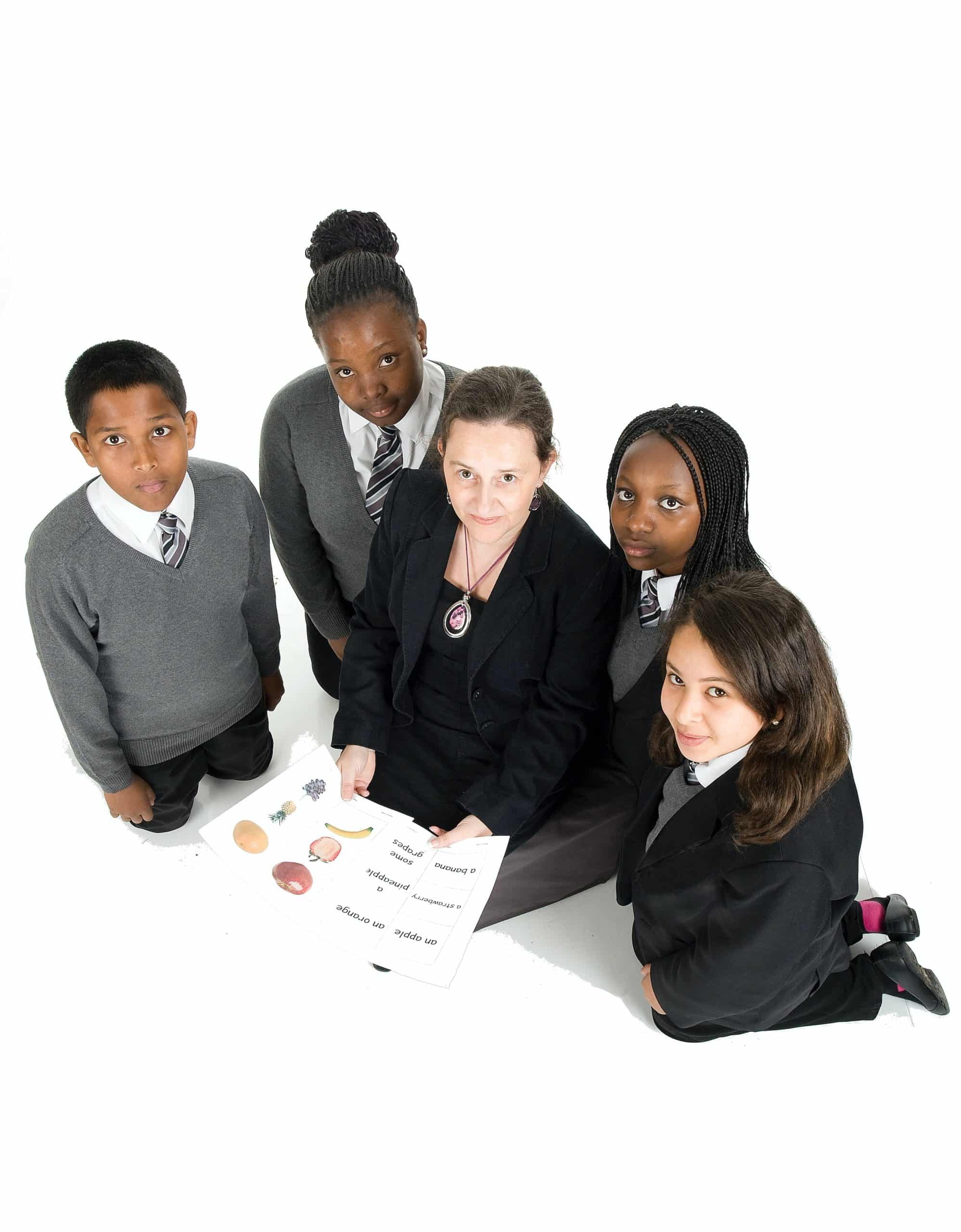 Along with the birth of a new member of the Hawkin's household, we spawned a new branch of the company called SENsible SENCO.  This initially began as a Facebook group dedicated to SEN questions, but quickly became one of the most popular and informative sources available to SENCOs.  The requests for different forms of support quickly increased and SENsible SENCO responded rapidly – especially during "Covid"!  SENsible SENCO has a strong and well recognised social media presence but is the same individual behind the content as SENDCO Solutions.
In 2021, business boomed and my husband Gavin joined to help with all the day-to-day running.
Whilst SENDCO Solutions pays the mortgage, SENsible SENCO was never setup for profit. In April 2022 SENsible SENCO was converted to a CIC for all it's hard work looking after SENCOs across the UK. In the future we hope to convert it into a charity and support SENCOs further.
My Approach & Values
01.

Strategic

Abigail knows from experience that the SENCO role is a strategic one…but one in which the individual concerned spends a lot of time putting out the current fires before they can consider the future.
Abigail is experienced in leading SEN reviews in schools to establish the strengths and areas for development.
02.

Professional

Abigail Hawkins was a SENDCO for nearly 25 years of her teaching career.  With experience across the whole age range (from 2 years to adults) and across a wide variety of settings and subjects, she is well placed to provide SEN advice for SENDCOs who have simply run out of ideas/juice! Whether you need a shoulder to cry on, a sympathetic ear, support with processes or paperwork, planning for the future, or fighting the current fire, Abigail can provide the advice and support you need to succeed in your role.
03.

Loyal

Abigail couldn't leave the classroom behind.  Alongside her consultancy work for various companies, she writes books for SENCOs to support them with their role, was the Chair of Governors (for three schools), has a strong Edu-Twitter presence and runs 2 very active Facebook groups.
My Experience
SENCO for over 25 years

Keynote speaker, webinar host

MAT CPD provider

School/College SEN reviewer

SEND and SG consultant for several companies

Author

4 years as a Chair of Governors (15 years on various bodies)

Teaching Assistant Apprenticeship programme lead
As an SEN Advisor, we work with Local Authorities, MATS, Schools, & SENCOs or with companies offering products designed to support SEND.
Local Authorities and MATS
Local Authorities and MATs generally employ my services as a speaker at conferences, to undertake a systematic review of multiple schools under their remit or give CPD sessions Trust wide.
Some we have worked with:
Avanti Trust
United Learning
Rutlish School
Stone Soup Academy
Oldham LA
And always had excellent feedback!
Schools
Most school's contract us for support in the form of a school SEN review.
We offer CPD programmes and ongoing packages of support to a number of establishments.
We're working with United Learning and offering Teaching Assistant Apprenticeships, for which Abigail is the programme lead. SENCOs
Through SENsible SENCO, we support individual SENCOs with advice on your day to day role or advising on CPD content for you to deliver.
We have a vast resource library, made by SENCOs for SENCOs.
On a weekly basis there are online webinars with a variety of speakers from different SEN based companies. You can find out more about this on our Eventbrite site.
Avanti Trust
Commissioned a series of CPD sessions which has been opened for external organisations to join.
Click here for more information!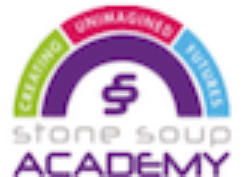 Stone Soup Academy
Commissioned for a 7 part CPD programme around developing the knowledge of secondary staff on phonics and reading development.
United Learning
Designed a teaching assistant apprenticeship which is available to all schools.
Abigail is also the programme lead.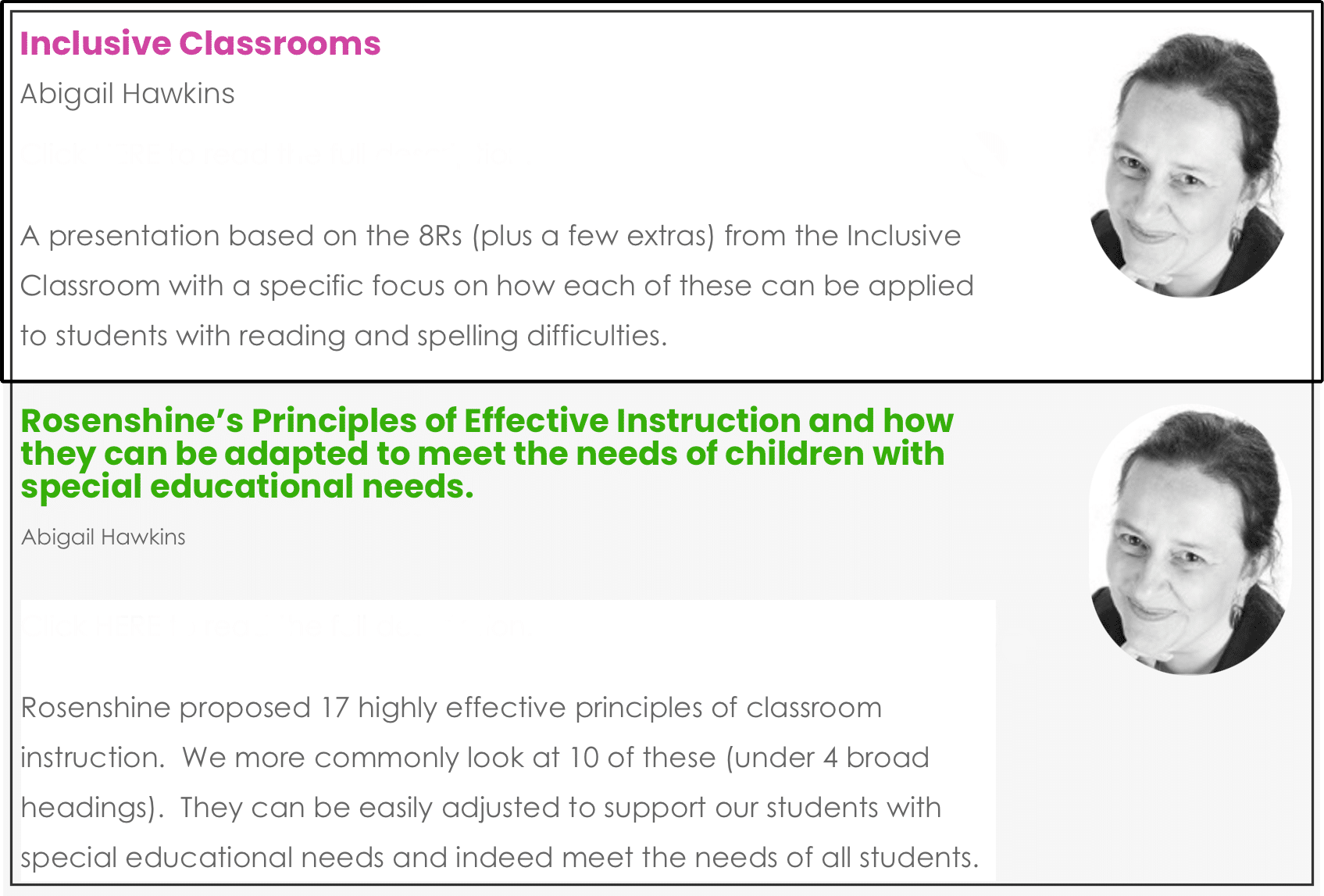 Dyslexia Show
Speaker at the Dyslexia show 2022 for both parents and educators.
Simon Tanner, Director of SEND, Bohunt Education Trust
Abigail has a vast depth of knowledge and experience within SEN which has been developed over a number of years. Her own personal experience in schools as well as supporting many SENCo's along the way has ensured that she is able to provide accurate and effective guidance for any SENCo seeking it. Speaking from experience, Abigail's advice and guidance to new and existing SENCo's has always been hugely appreciated as are her regular forums. She is highly regarded and respected by all who know her within the profession.
Natalie Packer (The Perfect SENCO)
Abigail has a wealth of SEND knowledge and experience in the world of SEND. As a previous SENCO, she fully understands both the strategic and operational elements of the role and is able to provide practical, realistic advice to both new and experienced SEND leaders in schools, as well as to trusts and local authorities. Through her forums and networks, she is able to bring like-minded professionals together to problem-solve and share good practice. I would highly recommend Abigail if you're looking for a true SEND expert!
Trusts
You probably get many requests like mine but I can wholeheartedly say that you have been a lifesaver. To get such an instant reply to my worries and questions is absolutely amazing. You are doing an amazing job and I hope you take on board how much we appreciate you.  (SENCO)

On behalf of our Trust, a huge thank you for the fantastic sessions you really did 'hit the mark' and you focused very much on our focus on 'Inclusion' and 'Inclusive Practice'. It also has been an absolute pleasure to work with you and I very much look forward to planning and delivering our next sessions.  (MAT SEND Lead)
Thank you, for enabling the governors and SLT at my school to understand their obligations and the pressures of the SENCO role.  I was delighted with the report that you wrote for us, and although this means I now have lots of work to do, the school fully understands "why".  (SENCO)
INSET day on phonics and reading with Teenagers
Really good, very informative, some nice ideas to use straight away.
Better than the phonics section of my primary PGCE.
I thought she was very interesting.
Really interesting and engaging.
Very passionate and made it really accessible.
Great resources.
Very informative.
Very well presented and explained clearly
Stone Soup, Nottingham
INSET day on phonics and reading with Teenagers
Resources shared:
Books for beginner readers, books for older readers, games to play, teaching tips, intervention programmes, phonics charts, assessment materials, vocabulary sheets and more.
Stone Soup, Nottingham
SENCO Group Feedback
"Thank you so much for supporting SENCOs so that we don't feel overwhelmed and alone. It is so supportive and makes training affordable and targeted"
"Great supportive positive site. You should be really proud of the community you have created. Thanks"
"Thank you for all your straightforward and clear guidance that I have been able to access."
"Thanks for everything you do for the group. It makes a lonely and isolated job so much easier! It's like an SEND dept online!!"
"Thank you for giving a space to get advice, guidance and also just reassurance that sometimes I am doing the right thing as well!!"
Want to get in touch?
When you have sent your email, use the back button in your browser to return to the website.
Please use school/business email addresses where possible.  Include information about what you'd like to discuss.