SENDCO Solutions
Making SEN Make SENse

At SENDCO Solutions
We offer a wide variety of industry-leading support services within England's educational framework for SEN (Special Educational Needs) and has a wide range of experienced contacts to provide UK coverage.
Our main aim is to work with all parties that are involved with SEND to make sure that children and young people with special educational needs are kept at the forefront of people's minds.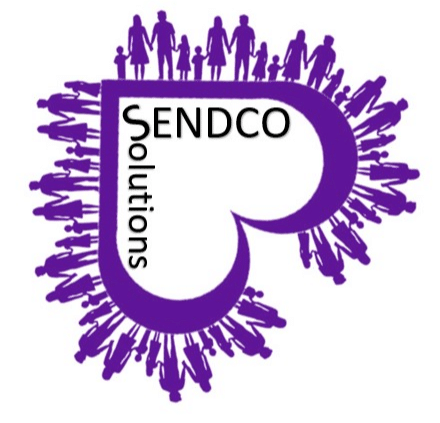 OUR COMPANY:
Abigail Hawkins runs SENDCO Solutions, she is an SEN specialist with over 25 years of experience in the education sector as a SENCO. Known as both the SENsible SENCO (on Social Media) and the SENDCOs SENDCO (for publications), Abigail has a unique ability to problem solve SEN issues, whilst making sure that the compliance of the SEND Code of Practice is not compromised.   With Abigail leading the company, it is dedicated to making sure your school and staff stay on the right side of the law (CAFA) when it comes to special needs. The company is supported by SENsible SENCO (a community interest company);
SENsible SENCO runs our Facebook and YouTube channel and gives its profits back to schools, in the form of partner products or donations, so far in 2022 we've given back over £4,000.  SENsible SENCO is run as a separate company although it is the same 'character' behind both.
SENDCO Solutions is for schools, it helps SENCOs, governors, heads and SLT develop their school SEN program through a whole School SEN Review, where we give full guidance on what to do next for your school provision around SEN.  SENDCO Solutions is frequently commissioned to present keynote speeches, CPD training and whole school SEN review packages for schools, local authorities and multi-academy trusts.
SENDCO Solutions also helps educational companies develop and promote their SEN products so they can have the best impact on the students that they are targeting to support.  SENDCO Solutions has assisted non-educational settings in developing their Inclusion Policies, and we've worked with United Learning to create one of the best teaching assistant apprenticeship programmes around, even if we do say so ourselves.
YOUR SCHOOL:
Supporting and reviewing your school, we are able to identify ways in which a SENCO can save time or solve problems using the intuitive ways, which years of experience bring.  Working with the SLT in schools (senior leadership team & governors), we can help you recognise where the school's SEN strengths and areas for development lie.  We pride ourselves, on our comprehensive whole school SEN reviews.  If you want an appraisal of your current practice, then our high end, proven consultancy services can help.  When we get involved, SEN becomes more organised, saving you both money and valuable time.
We also offer a wide variety of custom made CPD sessions, these have been especially popular.
Read more about how we've helped schools and MATs in our About Us Section
FOR THE SENCO:
If you're are a SENCO looking for support, we can answer quick questions and give help on topics like writing an EHCP needs request, special educational needs funding or what is/how to set up an SEN register, via our free and friendly Facebook group.   Our Facebook group is a safe space to ask questions and is dedicated just to SEN professionals.  Over 8000 individuals have joined!
We also have informative videos on developing as a SENCO found on our You Tube channel; SENsible SENCO.
Furthermore, we have written several books on topics like graduated responses, provision mapping and exclusions, which can all be found in our Amazon shop. These books have been positively reviewed and approved by those at the top of the SEN field.
We also run trials of new and exciting products designed with the SEN community in mind.  Often we are on the lookout for school's to try these special educational need resources.  These trials are free to schools that wish to take part, join our Facebook group to find out more.
Via SENsible SENCO we offer monthly virtual network meetings and regular CPD opportunities with presenters from all fields.  SENsible SENCo also collates all those magpied resources we like to share and hosts them on a dedicated website.
FOR OUR PARTNERS:
At SENDCO Solutions, whilst our main business is SEN consultancy within schools, we have, and continue to advise and support organisations. As a SENCO for many years, we know how vital having the right product for the right need is.
We have supported companies such as Edukey, Emile, PrimEd, Kinteract, Mindscreen, Scanning Pens, IDL, Mable Therapy, Carters Yard Phonics, You Teach Me Too, Kaztype and LemonTree and the list keeps growing!
If you have an educational or SEN product and would like us to review it, help you develop further or join us with a CPD networking session, please contact us.
SENDCOSolutions has a Facebook group where we can advertise your services, if they align with our values.
OVERALL:
At SENDCO Solutions, we aim for the highest standard in advice and support for those dealing with children or young people with special educational needs.
For SEN advice and support that's proven to work, choose

SENDCO Solutions

.
Want to get in touch?
When you have sent your email, use the back button in your browser to return to the website.
Please use school/business email addresses where possible.  Include information about what you'd like to discuss.
+44 01623 751115
  SENDCO Solutions Limited is a registered company (11218170)